musashi
ALPHA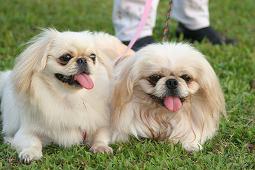 Mar 25, 2005, 5:10 AM

Post #31 of 76 (2018 views)
Shortcut

Re: [icezcream] Jungle Trekking @ Tmn Pendidikan Bkt Gasing on March 26th, 2005 - ROUND 48 !!! [In reply to]
Can't Post

---
1. Ming Yang (no promise yet)
2. evie (maybe mr suratkhabar, maybe shalom & definitely garbage bags)
3. Nozzy & chilli<---1st time
4. Stanley and Henry
5. Eve + Daisy <<<<< reporting in sir! *eve pray her shoes wont die on her*
6. amanda + Kinki

sigh. replacement class! sigh! won't be able to see tung tung and chili in action for the first time!



me too cannot make it to the JT this time..

Taro still have problem wiht his skin...



And I got to help out in the PC fair in PWTC...might just drop by at the waiting area for a while,,,

Hope you guys enjoy the JT !



I am the man with dog's name