sclong
Member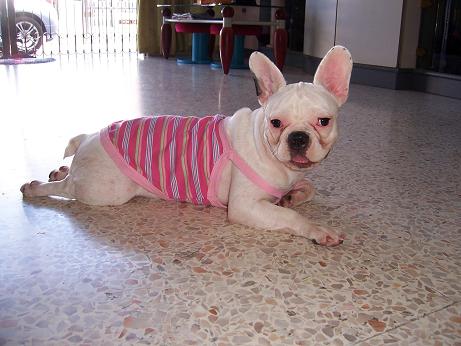 Nov 11, 2004, 12:41 AM

Post #9 of 186 (42985 views)
Shortcut

Re: [cherielee] French Bulldog ??!? [In reply to]
Can't Post

---
Hi cherie,

U know what, my love with this breed was also from the first sight..

u mean u met 1 FBD in real? if was from the photo.. i can ensure u, u will 100% love to hv 1 cute little joker in ur life...

My 1st contact with a FBD was in year 2000, when i was still a studen.. from then i know this is the 1 for me... It is so cool to walk with a dog like this on the street... to play with them is fun as they r very playful.. even just watching them will put a smile on ur face...

So.. dun need to rush.. take more time to find out, read more about this breed... by the time u got the money to buy 1, u will be ready.. btw, FBD is no that expensive.. u can get 1 from local breeder or pet shop at rm1500 to 2500.. but ofcoz the quality is no as good as from oversea 1 lah...

anyway, u r always welcome to join us..