May_raymond
Dog Kichi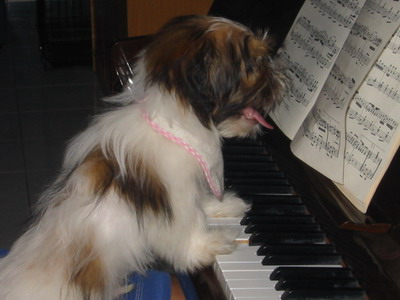 Oct 25, 2004, 11:48 PM

Post #173 of 198 (2457 views)
Shortcut

Re: [phoenix] Jungle Trekking @ Tmn Pendidikan Bkt Gasing on Oct 24th, 2004 - ROUND 32 !!! [In reply to]
Can't Post

---
ive really enjoyed the JT trip too. Dino came back and slept for so long, refused to take a bath cos he was so sleepy. heheheh

breakfast after that was great too. hahaha.... too bad we cant find a place that our furkids can dine together.

hey sumitra, next week we'll be seeing your great danes again? honestly, that was the 1st time i saw a great dane. super huge eh.. heheheh... wonder how u bathe them.. i knew u were the newscaster, just shy to ask there.. hehehehe.. well, i still prefer 8tv news in eng.

Wendy, wheres that place again that allowed pets? in SS2? any other landmarks? i cant find it la.... tot wanna try to eat there..