MisterStan
Doggyman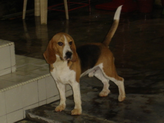 Oct 21, 2004, 7:09 PM

Post #76 of 198 (2672 views)
Shortcut

Re: [all] Jungle Trekking @ Tmn Pendidikan Bkt Gasing on Oct 24th, 2004 - ROUND 32 !!! [In reply to]
Can't Post

---
hi all,

After discussion with eurowinnie and chrisong, how about after the jungle trek on saturday, we go to Honey bee at ss2 to hang out with friends and furkids for chit chatting. Honey bee will open at 12 pm, so we still have time to go back and do whatever is needed to be done, and meet at Honey bee by 12pm. Feedbacks please !!!







Please refer to: http://www.puppy.com.my/...;;page=unread#unread

for more info on Honey Bee Cafe !!







(This post was edited by MisterStan on Oct 21, 2004, 7:32 PM)