May_raymond
Dog Kichi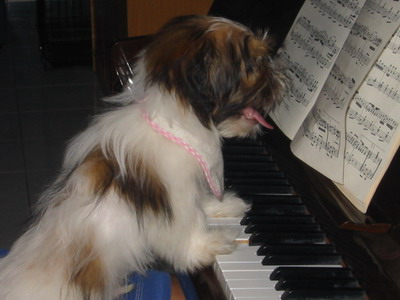 Oct 18, 2004, 7:55 PM

Post #75 of 112 (1751 views)
Shortcut

Re: [wendy_h] Thx for a wonderful Sta. morning [In reply to]
Can't Post

---
Hi all,

Last Sat was great, for Raymond and Dino anyway.. hehehe

I didn't really enjoy it, 1st time in a jungle, very scared.....



Didn't expect it to be a real jungle. hahahaha.. i tot it's just a hill with nice paths and trees, was freaking out when we have to trail a real river.. and im just wearing nike loafers! next time im gonna wear real sport shoes! (hrm... i guess that means i might be going again.. geez.. wat was i thinking.) hehehe.. and i have this phobia for snakes.. so being in the jungle really stresses me a lil bit.. but i agreee wif u Wendy, i need exercise la... getting too fat liao... any fatter and Raymond will dump me!

Well, Raymond enjoyed it, and i guess Dino too, so.. hrm.. maybe i should try again la.. is there an any alternatif route instead of the river?