musashi
ALPHA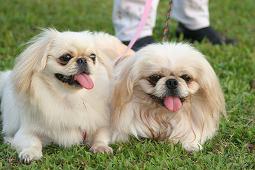 Sep 14, 2004, 7:03 AM

Post #103 of 132 (13643 views)
Shortcut

Re: [yst323] Come and have funs at The Launch of Purina ProPlan Puppycom Agility & Obedience Training Program [In reply to]
Can't Post

---
u mean the Big Black fluffy dog huh ? I wonder what dog is that,must be very very expensive....



There is one big black Laborator oso,the champion of longest recall for mnay times oredi,I wonder who's the owner name ?

So Pang Pang and you learn a lot on Sunday ? Did he follow your command ?

I was so happy to see Pang Pang and forgotten to take his pictures...nvm,next time lah !


I am the man with dog's name






(This post was edited by musashi on Sep 14, 2004, 7:04 AM)