musashi
ALPHA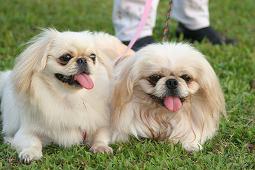 Aug 12, 2004, 7:07 AM

Post #78 of 301 (2504 views)
Shortcut

Re: [nooning] Jungle Trekking @ Tmn Pendidikan Bkt Gasing on August 14th, 2004 - ROUND 22 !!! [In reply to]
Can't Post

---
ok, I will check tomorrow morning,I left office at 5.15 sharp sharp today,went to the gym to train my staminal,I ran 2 km on the machine today & I believe this Saturday will be better.



My wife said she will walk from ground floor to 15th floor to train up her staminal,but I don't know how is the progress,



The night views are really very nice,when Kiyomi (my wife) home sick,then I ask her to look surf at that website.ha ! ha !


I am the man with dog's name