whity_rabirabit
Canine Addict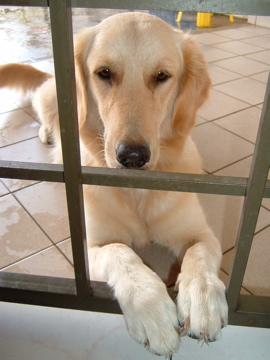 Aug 10, 2004, 2:59 AM

Post #2 of 301 (7572 views)
Shortcut

Re: [minglmy] Jungle Trekking @ Tmn Pendidikan Bkt Gasing on August 14th, 2004 - ROUND 22 !!! [In reply to]
Can't Post

---
Jungle, mozzy bites, fresh air, doggies and stream water in your shoe @ gasing hill. If any of those things interest you, do come and join us then !

NOTE : Do put your dogs to be on-leash at all times & Pick up after your dogs poo.

Date : August 14th, 2004

Meeting Venue : Taman Pendidikan Bukit Gasing

Time : 7.30 am

Join us in the list below :

1. Ming Yang, Terry + 2 smelly doggies (again)
2. whity_rabirabit, Lucky (I will wake up early this time)
3.
4.
5.

Woohoo! Another around! I'll promise especially to Fionna and Ming Yang to wake up early this coming Saturday! I've got the 2nd place for the coming Jungle Trekking...KEKEK!!