musashi
ALPHA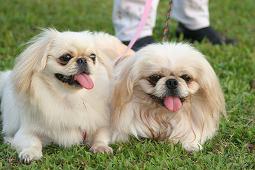 Aug 14, 2004, 6:02 AM

Post #153 of 301 (2541 views)
Shortcut

Re: [MisterStan] Jungle Trekking @ Tmn Pendidikan Bkt Gasing on August 14th, 2004 - ROUND 22 !!! [In reply to]
Can't Post

---
I did not see amy bridge,so I will try to observe tommorrow, there are actually many trails, if you get lost, u might ended up at the other side.

The were many Hatch runner have paper marking on the ground. One of my Hatch runner frend said if you follow the paper marking, u will end up at no way....

so bring your handphone,make sure u have enough credit,battery are fully charged,then u can call for help !



For your info, I manged to complete 3.5 km run today,so my staminal is okay and my legs are strong,only worried for my wife ......


I am the man with dog's name