MisterStan
Doggyman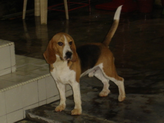 Aug 15, 2004, 1:26 AM

Post #176 of 301 (2271 views)
Shortcut

Re: [musashi] Jungle Trekking @ Tmn Pendidikan Bkt Gasing on August 14th, 2004 - ROUND 22 !!! [In reply to]
Can't Post

---
i didn't sleep at all. after i reach home, i help my father clean the house, then go bring Henry for his last injection. then came back around 4. and take shower , watch astro, and online now. later watch 'twins effect 2' at midvalley.

i have seen mr.khoo through his pic. the rest all i 'feng tau' , no idea which is which or who is who. seriously, dont know how noonning, kaori, fion, yuan yuan ,ming yang, etc look like. but after the trekking, i know who is yuan yuan,ming yang, fion.

wah , so good to be your old kawan - one age doubled the other age. nice combination.