kcsy
K9 Maniac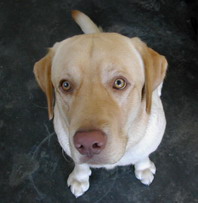 May 3, 2004, 5:14 AM

Post #146 of 399 (2450 views)
Shortcut

Re: [All] Northern Dog Breeds Fan Club [In reply to]
Can't Post

---
hello, everyone!

just want to tell everyone that i really enjoyed myself at our small gathering in USJ on saturday.

finally got to meet rex, beji, harvey and popeye....oh! and not forgetting, all the owners and also fiona and her kids.

fiona, i am very amazed with yr kids, they are very brave and not the crybaby kind, y'know. jatuh also never cry wan. they are soooo cute!!!



thanks, amy for persuading me to bring oki along that morning. really wanted to take him back home already.

so afraid that he is going to create kecoh! thank god, nothing big happened.

maybe harvey and oki got to start off at the right foot the next time they meet?

hopefully....



cheryl, rex is sooo the leng chai! first time, i managed to touched a husky. hehehe....

usually, i will be chasing all over them in the park to just take their photo! hahaha.....

i will send over the photos when i start work on wednesday, ok? clear all inbox!



thanks for a wonderful time again!

p.s. yes, ping, me will be emailing u the photos also. u won't miss a thing!


Krystle & Oki