gillian923
K9 Kaki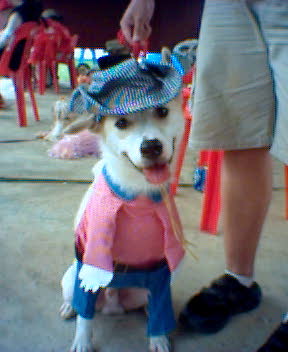 Aug 13, 2004, 11:26 PM

Post #36 of 42 (3016 views)
Shortcut

Re: [mk_sara84] Can an owner of a mixed breed/mongrel register with the MKA? [In reply to]
Can't Post

---
Yaloh, i missed tat function at IKANO. But never mind lah, u can keep me update when there is anything organise by IKANO. Do ur bf mention to u that i met him last Sunday? I bring mon mon n ya ya there to buy their treat, then i saw ur bf and we do discuss abt u too. Hope i can met u next time...hheheh...

Nvmlah, didnt recognise my face, next time we can meet again then u can remember one lah....

Hey i agreed what immy said. I actually try my best to find those rescue animal a home, from SPCA, from PAwS and even from other channel too...maybe we can set up a webside is for cats n dogs adoption 1st...