liswarhol
ALPHA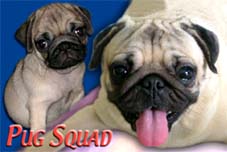 Dec 16, 2003, 12:25 AM

Post #124 of 188 (4672 views)
Shortcut

hello…

wah your baby got new pics at avatar!!! snorring or not? hehehe i like to kacau hiley when she goes ZZZZZzzzzZZZzzzzZZZZzz!!! i'll play with her misai and tail…but all that bother her is her beauty sleep…


...

wah travellin shoe cabinet…new concept huh…can do built in shoe cabinet in her car lor!!!! ai yo me also jahat!!!





hiley's door stopper as old as her…she used to have 2 but my mum sudah curi one cos she like's it alot too…plastic rubber, won't crack easily. that stopper hoh, hiley's sleep mate also…so precious to her, she'll bring it everywhere she goes…if misplace then she use her sniff sniff to track it!!!!
don't play play with her things or else ngappppppppp!





cheers


cheers : lisa,hiley & jadite