Polluxx
Enthusiast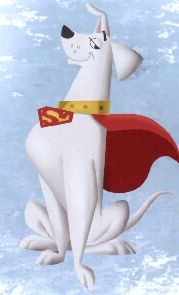 Nov 13, 2003, 4:15 AM


Views: 1818

Re: [rottzilla] Rottweiler - Cliff v.d. konigskanzel

---
Hi Rottzilla,

Quote:
""we have to proceed it gradually because our beloved breed still give many ppl very bad impressions""
--------------------------------------------------------
Well lets just say I understand the chapter's concern, but in DMA other than the gunshot I dun thk it will be sufficient enuf to weed out the weaker nerve one....of course they do have the "ghost" to scare off the weaker one...LOL


..! !

The way I see it, only the sociability of the dog is tested,...., what abt stable nerve & working drive ? ?



Actually I was hoping at least for Ztp/Korung or even Swiss' Wesens-Test type for a start, then followed by a working trial ! !




BTW I hope U dun misunderstand my intention, I would really like to commend U for your efforts in trying to persuade ur "kaki" to introduce BST here..!!

...all I m hoping for really is for a more substantial test .....!




Anyway I hope they will take up ur suggestion for start & for our breed sake hopefully things will further improve for the better in future...!




As for going to the show....I dun think so la ! , err...Ipoh is a bit far la...! !








"Show me your dog and I'll tell you what manner of man you are."
(GSD Founder - Capt Max V Stephanitz)


(This post was edited by Polluxx on Nov 13, 2003, 4:43 AM)