serene_kwlim
K9 Maniac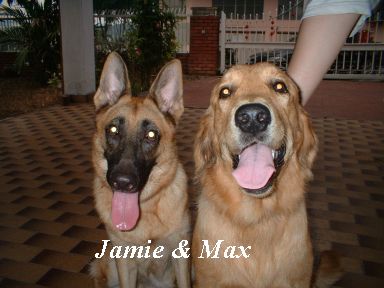 Aug 1, 2003, 10:00 AM


Views: 55874

Re: [Khoobg] Two Days One Night Vacation in Port Dickson (August 23, 2003 - Tentative Date)

---
Dear Mr.Khoo,

Aiyoh.. i hv two furkids leh.. how to choose?? which one hv to sacrifies???


Emm...Can Jamie consider as medium breed ah?? hehe.. since she's small size compare to other GSD



(Extra Persons : Only maximum 2 children below 12 years of age . Extra mattress available at RM 10 per unit) --> can hv extra dog ah??



Serene Lim
My furkids: Jamie & Max.

Jamie's WebSite
GSD Owner? Pls add in!
Jamie's Dogster
Max's Dogster


(This post was edited by serene_kwlim on Aug 1, 2003, 10:04 AM)