Polluxx
Enthusiast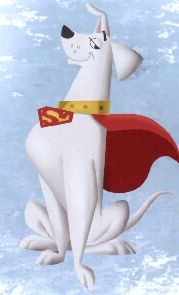 Jul 20, 2003, 1:59 AM


Views: 5174

Re: [chilimson] Rottweilers

---
Maybe ur rite, . . . its too much an hassle to use the dogbase as a breeding tools, but me think all it takes is a bit of encouragement/effort from the breed club/chapter will b enough to get things going ..!

Well my interest in rott & GSD may have been b'coz of the German way of regulating the breeding of these two breeds...such as breed suitably test (Ztp), Korung, Schutzhund (VPG) , & also the recent dogbase system ...etc . The way I see it, just look at the different breeds of dog that we see today, I would dare say this is the results of breeding based on their function or working ability over many generations by our ancestor which contribute to their genotype & phenotype. But look at wht we have done in the recent years to most breeds....they are bred based on how good they look & how much blue ribbons they won , it doesn't matter whether the dog has the working drives or not or even whether he has HD/ED or not...they were still being bred. Wht will happen to the breed in the next 3-4 generation down the road..? ? will they still have the drive to work, to lead the blind, for SAR works, or even as Police K9.



That is why I admire the system employed by the Germans ... they have the foresight to be concern abt this degeneration , therefore took the necessary steps to screen & preserved this workings aspect as well as the breed type in their beloved breed.
I m opening a can of worms here so me think I better ......stop...!




So wht do u thk of Shl Hex..? ? would appreciate ur feedback...

..as I m comm wt Guy thru e-mail but he take ages to answr , but I should thk he is one of the ethical breeder out there......just look at his books....I thk he is very passionate abt rott.








"Show me your dog and I'll tell you what manner of man you are."
(GSD Founder - Capt Max V Stephanitz)


(This post was edited by Polluxx on Jul 20, 2003, 2:02 AM)