leecy
Ultra ALPHA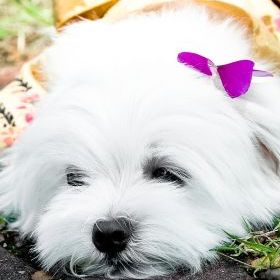 Oct 26, 2005, 7:47 PM


Views: 2020

Re: [vinkuan & PSY] Rottweiler Breed

---

vinkuan & PSY

wish to add some points here. Certificate do trace back the ancestors of a dog. A responsible breeder will not & should not breed a dog without cert. This is important so that the dog wont be inbred. There are many other reasons but in short, breeding without a cert means breeding without knowing the background of the dogs.

A person who loves their dog wont breed without knowing the background of their dogs since this might be harmful for the pups. The buyer might bought a pup which he/she doesn't expect to turned up so differently from what they expect from a purebred.

An advantage of owning a purebreed dog is that we will know or expect generally how a particular's dog temperament. A dog without cert might be inbred which cause unstable temperament, deformed, weak or it might even not a purebreed. Imagine u wish to purchase a less energetic dog but it turns up to be so hyperactive as it is not actually purebreed.

Despites irresponsible breeders which makes no difference no matter they breed with cert or not, for those responsible breeders who loves their dogs & care for them, they hardly earn much profit. Pls take note that in order to register a pup need lots of money, time & effort spent. Thus, it is not unreasonable for a MKA certified pups to be sold at a higher price.

Of corse, Im not trying to say purebreed is better than others, but my point is if a person breed without a cert, he/she is not responsible. If a person claimed that his/her dog is purebreed without cert, then we will lose out the benefits to own a purebreed since the background is uncertain.










Regards,

Yang

(This post was edited by leecy on Oct 26, 2005, 7:55 PM)