kcsy
K9 Maniac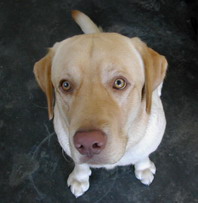 May 6, 2004, 11:17 PM


Views: 2955

Re: [lovedoggies, kesuke] Northern Dog Breeds Fan Club

---
haha...then u want to come and hear how oki snores? can come over!! hehehe....

hmm...i will try to record his snoring and send to u guys lah but i think veryyyy susah to actually grab the audio recorder in time with his snoring.

actually i didn't realised that oki was weird because i am so used to his vacum cleaner sniff sound. when i brought him out then u guys were laughing at him.



hahahah.....sort of "couple"! just find benji soooo cute! he keeeps looking at popeye, even if he has to crawl underneath harvey to look at him. eh, amy! i think that's why after tat oki started sniffing popeye again, i think he also tot popeye was a female since benji was all over him.



the malamute kiut!!

looks like a husky wor but only plummer and then the face markings not so deep. are all malamutes suppose to look like tat? so cuddly!!


Krystle & Oki



(This post was edited by kcsy on May 6, 2004, 11:23 PM)