Polluxx
Enthusiast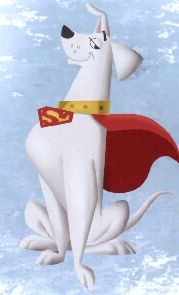 Apr 13, 2004, 4:49 AM


Views: 6010

Re: [Booker,chilimson] Rottweiler Breed

---
Hi guys,

Yes , it will be a real pity to see such luv'able & loyal breed go the way of "dino" . . . ! !



but ....hey ! , that where tis forum comes in to inform & educate so that tis wonderful breed & many others will not be misunderstood by the general public . . . . ! !


Therefore more rottweiler luvers on board should come forward to share their wonderful experience ....



Quote (chilimson)--------------------------------------------
and start "printing" money for irresponsible people.
----------------------------------------------------------

Sadly . . tis sad state of affair is very much true over here nowadays . . .esp when it comes to rottie, let me quote what the founder of GSD, Capt Max has to say on such situation likened to what has happenend then to the GSD (very much still happening now . . . unfortunately ....)

'The dog bred as a business is no longer bred for his service to the breed, but for his market value. The direction of the breed then is dictated by the desires of the market, usually Novices to the breed, who knows nor cares (nothing) of the weal and woes of the breed, . . . . . . . . .''


'The Internationalism of The Big Bank Balance has been the downfall of the Shepherd Dog."



Such breeders who only breed out greed will not care nor take upon themselves to understand the complexities of temperament, therefore chances of getting a puppy who are of weak nerve & unstable temperament are very high......



. . . . . . such irresponsible breeding by this ppl . . .need to be brought to attention & be put to a stop ! !








"Show me your dog and I'll tell you what manner of man you are."
(GSD Founder - Capt Max V Stephanitz)


(This post was edited by Polluxx on Apr 13, 2004, 5:21 AM)